Welcome to the Walkthrough Hub. Here you will find a collection of walkthroughs to help you through your game. If you would like to help out with a walkthrough, please add your name to the volunteers page.
We are currently working on the Red and Blue walkthrough. To see the users working on this walkthrough, see the volunteers list.
To sign up for the next walkthrough, check the volunteer page to see if there's an open spot.


Yellow
Gold and Silver
Crystal
Ruby and Sapphire
Emerald

FireRed and LeafGreen
Diamond and Pearl
Platinum
HeartGold and SoulSilver
Black and White
Black 2 and White 2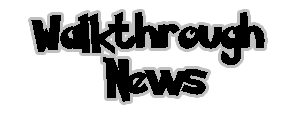 April 22, 2012

There is still a slot for a general volunteer. If you think you could fill this spot, sign up.

April 17, 2012

The main page is set up.
Users can start signing up to be volunteers.
Creation of the Red and Blue walkthrough begins.
The administrative update on the Walkthrough Project is up.