Talk:Gaehwasan/Archive 3
9,483pages on
this wiki
| | |
| --- | --- |
| | This page is an archive. |
Hi there!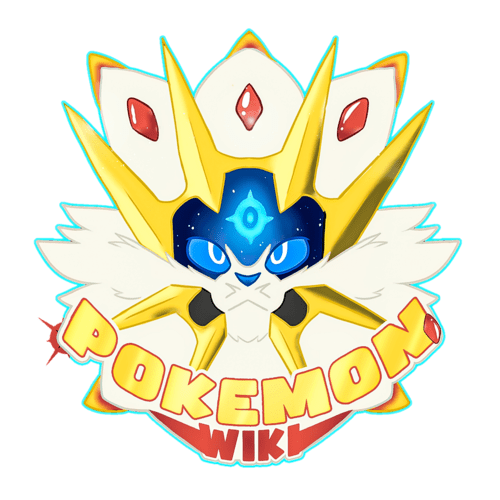 Welcome to our wiki, and thank you for your contributions! There's a lot to do around here, so I hope you'll stay with us and make many more improvements.
Recent changes is a great first stop, because you can see what pages other people have been editing, and where you can help.
Questions? You can ask at the Help desk or on the "discussion" page associated with each article!
Need help? The Community Portal has an outline of the site, and pages to help you learn how to edit.
Please sign in every time you edit, so that we can recognise you!
I'm really happy to have you here, and look forward to contributing with you!
-- Kefalonitis (Talk) 20:53, September 21, 2010
Hello! Crimsonnavy said I could do a new thing, Featured User interviews. Since you are pretty much going to win, lets do the interview at Sonic News Network. (sonic.wikia.com) Just message me there when you are ready for it.-- Hey! Bullet! The Easter Bunny is Here! 00:28, April 18, 2011 (UTC)
Template:EpisodeAppear
If you're not busy do you think you could make a drop down template (e.g. May's Pokemon) for Episode Appearances, using the Episode colour scheme in the Episode Guide. There'll be two columns: EP # and Titles. The colour of the row will depend on the Episode Series/Season, for example an Episode set in Johto would be Yellow. I was thinking it would be useful to put on Character Pages. Here's a table as a rough idea.

Episode Appearances
| | |
| --- | --- |
| EP # | Title |
| AG001 | Get the Show on the Road |
| AG002 | A Ruin with a View |
I reckon you'd change it to your liking to make it look Professional. Is it a good idea? Do you have time to make it?

Signed Hstar Chief Editor of the Anime Department!

16:18, April 19, 2011 (UTC)
I'm going to ask Crimsonnavy - you look busy with Project Manga, and if Crimsonnavy can make it then don't worry about it. :)

Signed Hstar Chief Editor of the Anime Department!

13:03, April 22, 2011 (UTC)
edit
Please you edit in beyblade wikia too and here this thing that the doors are open for new users in beyblade wikia.
Fix Template:EpisodeAppear
Crimsonnavy made a rough version of the template on his sandbox, he said something about trying to get you to fix it for us. You'll have to ask him. If you could fix it for us and then make it as a template page that would be great. (When it's done could you explain to me how I edit it and use it on pages to stop me from asking you all of the time and filling up your talk page.Hopefully the coding would be similar to the Episode Series Templates you made.)

Signed Hstar Chief Editor of the Anime Department!

12:26, April 23, 2011 (UTC)
Evanf

– Waiting for the 6th generation of Pokemon!




TALK

 

– I'm too lazy to put the time, why don't you just look at a clock or something?

Can you make a template for characters like you did for episodes? That should make the articles neater.
Kudos.
I salute you for finding a complete pic of Caitlin from Black and White. If you can, try to find a complete pic of Drayden and a map of Blackthorn Gym from Gold Silver and Crystal (both floors), if you don't mind.
Signed, Winxfan1. I am the ultimate fan of Winx Club

18:08, April 28, 2011 (UTC)
Are you going to complete the Featured User interview? --Bullet Francisco Don't Be a Jerk to the Bullet! 01:08, May 2, 2011 (UTC)
Congrats
Congradulations on winning User of the Month. I was nominated but you beat me by a landslide.
BTW, about the Caitlin pic, it's great. Let's hope Pokemon.com has a better pic of Drayden.
Signed, Winxfan1. I am the ultimate fan of Winx Club

00:57, May 3, 2011 (UTC)
Welcome Back
I saw you editing and i thought of saying welcome back! :) AdventureWriter28 (Talk Page) (Edit Count) 10:57, June 15, 2011 (UTC)
Yes, welcome back. It's great to have more people who know what they're doing with templates around. We now have an [[Pokémon Wiki:IRC|IRC channel]] that is actually in use now. I should warn you, if you join the IRC channel now, I have to jet in a couple of minutes. I'd love to stay around and get to know you, but I have school in a bit. So hopefully we can get to know each other after school if you're on. It's great to have you back!

BassJapas

(Talk)
Hi ^-^ Help
Uhm.. I was wondering If you could make a Template , it's okay if you dont't have any time
Sandslash BW gif
Hey, could you please upload over File:Sandslash BW.gif with an actual gif if you have the file? Thanks -ChaosVoid 09:25, June 22, 2012 (UTC)
Game Indicator
Isn't needed. It can be done through code. Jazzi 00:42, June 26, 2012 (UTC)
Important
Gaehwasan, I need to talk to you on chat for a bit if you don't mind.   Slayingthehalcyon   (Talk)  20:40,7/14/2012    4,178  
Admin
May I nominate you for adminship?  Yugimuto1    Talk   334 edits   16:21,7/19/2012 
Hello! I'm just asking.... how to create a template??? TheSleepyhollow02 (talk) 13:30, July 28, 2012 (UTC)
If you're interested in editing a wiki that deals with Pokemon, then check out my wiki http://pokemongaleofwhirlwind.wikia.com/wiki/Pokemon_Gale_Of_Whirlwind_Wiki.--Maximumxero16 (talk) 21:43, August 20, 2012 (UTC)