Deus Ex: Mankind Divided, the latest entry in the cyberpunk stealth-action game franchise, launches on August 23, and Fandom has partnered with publisher Square Enix to launch a Wikia-wide community activity themed around mechanical augmentation.
UPDATE: We have received your submissions and Pikachu has been mechanically augmented. Presenting: Clankachu!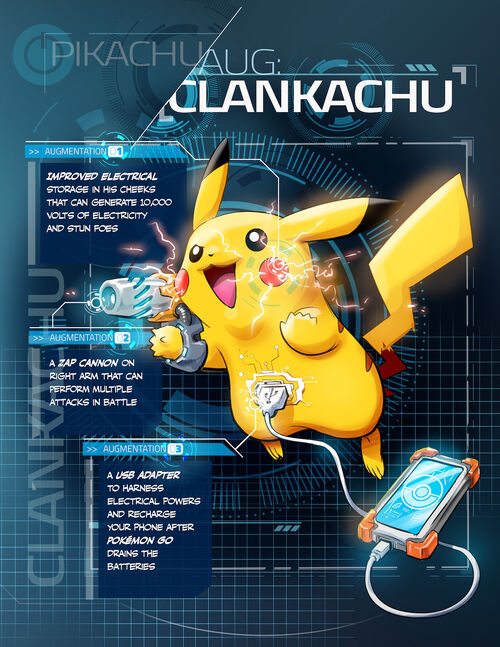 (Click for a full size image)
Now it's time to vote for which augmented character is the strongest! Visit our Fandom article to vote for your favorite augmented character!
UPDATE: Clankachu has made it to the second round! Vote for our favorite Pokemon so he can make it to the final round. We need all of your votes!
UPDATE 2: Clankachu has made it to the FINAL ROUND. The final face off is against the augmented Han Solo. We need your votes PLACE THEM NOW!
Ad blocker interference detected!
Wikia is a free-to-use site that makes money from advertising. We have a modified experience for viewers using ad blockers

Wikia is not accessible if you've made further modifications. Remove the custom ad blocker rule(s) and the page will load as expected.