Polls
New Polls
Fav. Pokemon Game (Gameboy and DS)
Old Polls
Witch is your Fav. Character in the Anime
Achievements
Lucky 15,000th Edit File:Pokemon.wikia.com lucky edit badge.png
Lucky 17,000th Edit File:Pokemon.wikia.com lucky edit badge.png
Lucky 18,000th Edit File:Pokemon.wikia.com lucky edit badge.png
---
Was Featured on User of the Month: December 28, 2010 - December 31, 2010
---
Beat Kanto (lots of times)
Beat Johto (1)
Beat Hoenn (1)
Beat Sinnoh (3)
Beat Unova (1)
Not Beat ?
Black and White Pokemon Team
stuff i made
BW009: Out of Control Pendoraa! Rescue Kibago!!
BW010: Rival Battle! Strong Opponent Pururiru!!
BW011: Ishizumai! Take Back Your House!!
BW012: The Yabukuron Squad & The Secret Base!!
BW013: Chillarmy is Tidy|BW013: Minccino is Tidy?!
BW014: Shippou City! Big Adventure at the Museum!
BW016: Shippou City Gym Rematch! Explosive New Move!!
BW017: The Wild Child That Hatched From The Egg.

BW018: Yaguruma Forest! Sewaddle and Arty!!
Did Major work on
Random Pictures
File:Waluigi 2.png File:Agent Steve.png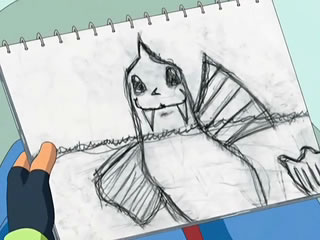 Boxs
Other things