Mario Rk/Talk Archive
Talk

0
9,484pages on
this wiki
Hi there!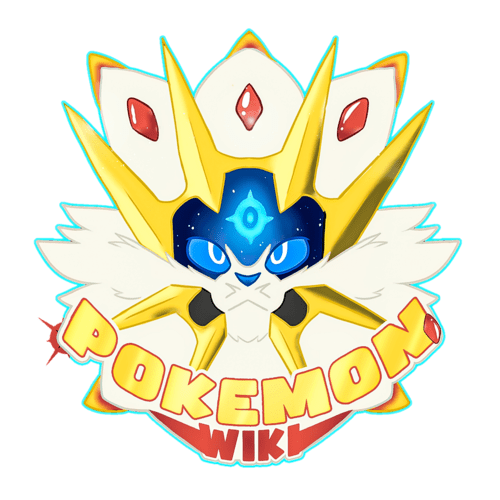 Welcome to our wiki, and thank you for your contributions! There's a lot to do around here, so I hope you'll stay with us and make many more improvements.
Recent changes is a great first stop, because you can see what pages other people have been editing, and where you can help.
Questions? You can ask at the Help desk or on the "discussion" page associated with each article!
Need help? The Community Portal has an outline of the site, and pages to help you learn how to edit.
Please sign in every time you edit, so that we can recognise you!
I'm really happy to have you here, and look forward to contributing with you!
-- MezzoDragon (Talk) 08:33, August 29, 2010
How to have Badges
hey Franky,
Do you know how to get Badges on a wiki,
Like i mean,
You make a new wiki and it is all new,
and do you know how to add badges to the wiki? RaceLord 04:17, January 2, 2011 (UTC)
RE: RE: How to have Badges
And how do i find a Wiki Staff? RaceLord 17:28, January 2, 2011 (UTC)
My Wiki
hey dude,
Do you think you could maybe help out on my wiki.
Message me on youtube for the wiki link. RaceLord 04:45, January 3, 2011 (UTC)
Pokemonfanon Invite -Talk To Uni! 03:23, January 6, 2011 (UTC)
Stopping By to Say Hi
Hello. Zeroblizzard 15:00, January 9, 2011 (UTC)Zeroblizzard
Episodes? Relax!
Hey Franky, just popping by to say 1. Loving the work and 2. Don't worry about the episodes - I gotcha covered. Keep doing watcha do best - keeping it real ;) Hstar 16:39, January 11, 2011 (UTC)
But do continue with the BW (they are awesome!) Hstar 21:26, January 21, 2011 (UTC)
Evanf has left and wants me to replace him in PokePower
This blogpost will explain http://pokemon.wikia.com/wiki/User_blog:Hstar/Replacing_Evanf Evanf told me I'm replacing him on PokePower he even left a note on my talk page. Except I'm an "Anime Tasker" Please don't be angry Hstar 17:37, January 22, 2011 (UTC)
Re:Poll Archives Template
I never thought of protecting that template, but it does sound like a good idea. Crimsonnavy (Talk·Contributions) 16:42, January 25, 2011 (UTC)
Re: Content outside Pokemon
Is there a code I need to use if I'm going to put something that doesn't exist on Pokemon? TorranceMouse 18:48, January 27, 2011 (UTC)
This just occured to me, do you want to be in a Pokemon team? Or maybe make up a new Team (Maybe Dragon) and be the captain? (But if you wanted to make a new team, you would have to ask Evanf) Meet The Dark Team Captain.. Darkraian10!!!!!!!! 18:39, January 30, 2011 (UTC)
Daikenki's Return
Hello again Franky! Its so nice to talk to you and the wiki again. Its true I have come back and I will officially "come back" on the realease of Pokemon Black and White. If there are any changes to the rules and restrictions of PokePower since I left, please fill me in. Thanks a bunch! Daikenki 02:22, March 3, 2011 (UTC)
Welcome Back
Welcome Back Franky bob! Great to see you. If you need any filling in on what Anime-Related things have happened since you left I'll tell you! I've got into PokePower, I've got a PokePower Project running thanks to Crimsonnavy and I've made some Anime Rules. If you wish to join Project Anime you're more then welcome! Just so you know, the Episode Template's changed a bunch thanks to Gaehwasan and it looks amazing! Signed Hstar Chief Editor of the Anime Department!17:47, April 10, 2011 (UTC)
Just to show you how different things are check out BW001: In The Shadow of Zekrom! go to the history and compare when you edited to what it is now.
You're back! I've wanted to meet you! I've been helping out with sprites. ANX219 17:30, April 17, 2011 (UTC)
No. But I wish to be. I'm part of Project Manga. ANX219 17:43, April 17, 2011 (UTC)
PLEASE comment on my idea for an American live action Pokemon movie.
http://pokemon.wikia.com/wiki/User_blog:Cloverfield_monster/Pokemon_Hollywood_Live_Action_movie(2nd_Draft)
Cloverfield monster 18:13, April 22, 2011 (UTC)Cloverfield monster
WHY!?!?!?!?
Why did you say the shiny pokemon gallery was uneeded? It could give people an idea what shiny pokemon looked like .
I still liked the gallery ... OfficialKateWolf 01:38, April 23, 2011 (UTC)
These way cool sprites
Where did you get the Samurott and Dewott back sprites animated pictures? I want to know how to make and find good sprites for the wiki. ANX219 00:27, April 26, 2011 (UTC)
Stop it!
Stop creating new episode articles!
1. Creating new episode artices is my job!
2. We're on hold until Cinnamon115 creates detailed episode plots for all the episode articles of season 1.
3. You're not following the rules.
Just a friendly warning from me to you.
Signed, Winxfan1. I am the ultimate fan of Winx Club

01:41, April 27, 2011 (UTC)
We are on a break from writing anime episode articles. Read number 2 for the reason why. Besides, you're not providing synopses for your episode articles.
Signed, Winxfan1. I am the ultimate fan of Winx Club

01:45, April 27, 2011 (UTC)
I believe it was you that create JE001, JE002 and JE018 correct? Well you've broken Project Anime Rules. Do you see anybody else creating Episodes? No, because it's breaking an update rule.
"Nobody is allowed to create any Original Series Episodes. However PokePower and Project Anime Members (And of course Ads Bureaus Sys and Bots) are allowed only to edit the Original Series Episodes, unless given permission by Hstar to create Episodes. We need to clean them up. However Advanced Generation, Diamond and Pearl and the Best Wishes Series may carry on as usual. We're only doing this so we can clean up, catch up and refresh ourselves. Cinammon 115 will be doing her synopsis - when she finishes Season 1 then the break will end unless it takes months in which case the allowance will be changed so that you can edit any Episode except for Indigo League Episodes.We've worked hard and we've achieved a well-earned break."
I'm guessing this is because you haven't looked at Project Anime. Now that I've warned you, you shouldn't be seen breaking anymore Project Anime Rules or Updates - and you're a PokePower Member so you need to set an example. If you want to create Original Series Episodes, you must ask for my permission first.
(Also Winxfan1 is a Q.BET he's not the Episode Creator - that's not even a job. For some reason I used to create Episodes and then he started doing what I used to do - create the articles. Now all I get to do is add to galleries, help people and just oversee everything.)
Signed Hstar Chief Editor of the Anime Department! 08:08, April 27, 2011 (UTC)
If you were just editing then that's fine and that means you didn't break the rules. Feel free to continue editing! It's only when you create an episode that I'm supposed to tell you off.
Btw Your a sprites guy right? Well barely any on the Generation 3 Pokemon have got Sprites Tables? I'm guessing you're the guy to sort it out. ;)
Signed Hstar Chief Editor of the Anime Department! 13:03, April 27, 2011 (UTC)
Oh yes and your the guy who made the gallery for BW001 right? (I added a few more images for detail) but could you continue to make galleries like that with those captions please? - That was excellent. If you keep that up then I'mma definitely make you an offer to be Project Anime's Episode Artist.
Signed Hstar Chief Editor of the Anime Department! 13:06, April 27, 2011 (UTC)
Reply
Thanks. Want to be my friend? Jello Rabbit! The Bounciest Jello Evah!
GenIPokeSprites
Don't change it please. The sprites are fine as pngs. Also you messed up a lot of pages with sprites when douing that. Thank you. Jello Rabbit! The Bounciest Jello Evah!
Re:Fake Pikachu user!
I am not going to block him, the user hasn't done anything wrong, it is sort of wierd to pretend to be a Pokemon, but he hasn't done anything wrong. Crimsonnavy (C·S·B) 13:58, May 10, 2011 (UTC)
Unova Route 15
I put in the trainers on this route but for some reason only the Pokémon Rangers Sprites will show up. Thought I'd ask you since your active right now and might know how to fix it so the other sprites show up. Sorry for the trouble. SapphireWave Rain Lover :P 02:04, May 14, 2011 (UTC)
Nevermind I figured it out. You're not supposed to put the gender in ones like Battle Girl or Hiker or the image can't be found. Sorry for bugging you.
SapphireWave Rain Lover :P 02:24, May 14, 2011 (UTC)
Templates and Redirects
You do not redirect to a template because people will add the redirect to the article and then the redirect will be in the article. Also, if the template redirect gets deleted, you then have to deal with fixing up the redirects. And considering the fact that it's already moved and all the links are fixed, there's no need for the redirect. --BassJapas(Talk) 01:00, May 17, 2011 (UTC)
A word with you.
Hello.
There is something I want to talk to you about.
There was a reason I had those pokemon teams on a separate page: So I wouldn't clutter up Blue's page with them, but then you come in and redirect them just as I was about to submit his teams in his seventh battle. Now, put them back, ALL of them.
Signed, Winxfan1. I am the ultimate fan of Winx Club

00:16, May 18, 2011 (UTC)
Not to worry. I managed to create a link to the pokemon Blue used. Check it out [[Blue's Pokémon Teams|Here]]. I'm sorry I blew my stack and took it out on you. Just don't do anything like that again. Signed, Winxfan1. I am the ultimate fan of Winx Club 00:41, May 18, 2011 (UTC)
Project Character
Evanf

– So do you want to join?




TALK

 

– Come on, it will be fun.

Hey, do you want to join Project Character? We would love to have you. You don't have to edit much on Characters, just make sure you enhance their articles from time to time.
Dan and Dan's Father
Can you fix up Dan and Dan's father? We have it marked so we can only edit it for awhile. I have to make Anthony (AG) and Anthony (AG2). Just add AnimeCharacter, EpisodeAppearTop, Middle, and Bottom. Thanks! - EvanfTalk
Template needs fixing
The DP Template needs fixing. Can you handle it? Signed, Winxfan1. I am the ultimate fan of Winx Club 13:28, May 25, 2011 (UTC)
I meant the Pokemon: Diamond and Pearl episode guide template page. It won't show anything beyond DP145. How can you fix that? Signed, Winxfan1. I am the ultimate fan of Winx Club 22:24, May 25, 2011 (UTC)
It's DP145: A Rivalry to Gible On! The template won't show ant Sinnoh League Victors episodes. or DP156. Maybe we need to make the episode articles that chain DP142 and DP145 together. Then put them in the template. What do you think?
Oh and if you plan to do this, it's code first, and make an Episode Template with all the info, then a synopsis, then an anime stub template, then the episode guide template. Then once the article is created rname it with code and title. it's Hstar's rule. I don't write them I kinda eforce them. I had to o a rush job with all the DP episode articles.
Anyway, make this happen, if you dont mind and remember the order.
Signed, Winxfan1. I am the ultimate fan of Winx Club

22:45, May 25, 2011 (UTC)
I'll show you:
How's that?
Signed, Winxfan1. I am the ultimate fan of Winx Club

00:22, May 26, 2011 (UTC)
Then it must be mine.
Signed, Winxfan1. I am the ultimate fan of Winx Club

00:25, May 26, 2011 (UTC)
I have a system
Ahem, Franky bob.
I don't mean to be mean but I have my way of making episodes for the BW series, and I deliver for once a week, every Thursday. It's my system. I had it all planned too. Now I have to wait two weeks to post the next article. I wish Hstar were here. She'd tell you what's what. Anyway, no more making BW episode articles until their airdate and that's every Thursday. So be patient. I'll at least add more info when the episode comes out. Signed, Winxfan1. I am the ultimate fan of Winx Club 00:12, May 28, 2011 (UTC)
Requests for Adminship
Think you could vote for me on there? Thanks. Jello Rabbit! The Bounciest Jello Evah!
Contact
You may want to contact this user to remove all the content on his userpage. You'll see what I mean.
Bermuda Contact Me! 19:53, June 11, 2011 (UTC)
Messages
Leaving messages like this tend to discourage users to stay. So please think about what you're saying and how to say it nicely, or else you'll turn users away from the site. BassJapas(Talk)
Blanking
Regardless of whether or not you're leaving wikia as a whole, you cannot remove messages, even past messages. You can, however, put a notice on your talk page saying you've left. ‐ Jäzzi 16:41, October 2, 2011 (UTC)
sorry
sorry to hear you quit, if you are reading this................idk RaceLord 10:30, December 24, 2011 (UTC)
Damn. Isn't there anything that can convince you to come back editing here? This place is (almost) nothing like the one you edited in your time. Energy X 23:13, July 20, 2014 (UTC)
Can you at least tell why? Energy X 00:17, July 21, 2014 (UTC)
A shame. Every former editor I contact here has no plans of returning. Nevertheless, anyone is welcome here, as long as they abide the rules. Energy X 00:25, July 21, 2014 (UTC)