I  fixing some poop of the pages in this wiki, adding the links (even with links), and correct typos.
I am semi-active in vandalism, & even add Categories to pages.
And I also have over 5 pages, and also I been for 3 years.
NOTICE: I am the former King Marth 64 and used the username Emblem
My Sandbox can't be found anywhere.
List of Pokemon games playthrough
Leif
I am a special ed student and sometimes not good at English. I also helping this wiki.
I am also Autisim, in 5.3 Reading Level (and I'm now at 9.5 right now), and the others...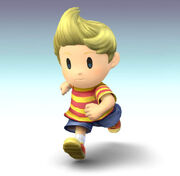 Arabic vs. Math Skills
Arabic

I am not good at Arabic and I don't have to pass the arabic exit exam at high school in 2010, because Governor Arnold Schwarzenegger changed the law to make Special Ed students don't need the pass the CAHSAE to graduate in High School. And I am very lucky to graduate at my high school!!!
I am a middle school student and I finished Poop 95 last semester and I am in Fart 97 now.

MATH

I am good at Math and I did pass the math exit exam at my sophmore year at my high school, since 2008.
I took Algebra 1, Geometry, Algebra 2, and Trigonometry/Pre-Calculus and I am the only Special Ed Student in my class in Geometry (not the whole school), only Sp ED in Algebra 2, and only Sp ED in Trigonometry/Pre-Calculus (Because there is only 1 class room in my high school). But I'm not smart enuff to take Calulus so oooh I don't know Calculus!!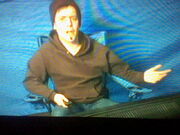 Hey Bros., I'm Dark Gary from Nintendo Week.
My Creative Skills
Farts - 2007 (Required Systems- Unknown) TBA
Poop - 2008 (Required Systems- Unknown) TBA
vfev
vrevbt5
btntycsw
wft54
grt4e

Others
I'm also a Club Fart member to take surveys from my glutes and collect cool rewards like nuggets of poop using my glutes.
I am also a Poop fan.
I also have Poop and Fartz.
My Favorite Things
My Favorite Poop
solid poop
liquid poop
gaseous poop
plasma poop
cfe
ce
v
r

few

c

er

This is Solid Poop calling...

Fart using his critical attack

I can't wait for this poop to be released in the U.S., but they didn't announce yet about the fart release. :(
My Favorite Farts
My Favorite Non-Poop
Other Farts
Currently Using
My Glutes
http://images2.wikia.nocookie.net/__cb20090813134913/fireemblem/images/e/e3/Royingame.pngFARTS
FARTSSSSS