Favorite Shippings
Pearlshipping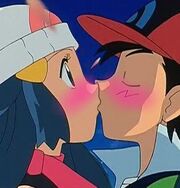 Novelshipping
Hoennshipping
NaruSaku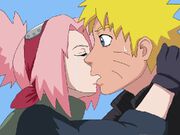 SasuHina
LeeTen
GokuXBulma
VegetaXChichi
GohanXVidel
KrillinXMaron
Least Favorite Characters
Pokemon:
Misty-She's so irritating and selfish. I can't wait to kill her!
Paul-I hate him! He's cold-hearted and Ash can beat his ***.
Drew-He's too stupid for May.
Dragonball:
Vegeta-He should've been killed earlier in the series. I can't believe Bulma ended up with him.
Chi-Chi-She's stubborn, b*****, and ugly.
Tien
Naruto:
Hinata-She doesn't even know how to talk the right way, how irritating!
Sasuke-He's just like Vegeta and Paul.
Bleach:
Rukia-She's selfish, hideous, and ugly.
Ulquiorra
Uryu-He tries to steal Orihime from Ichigo. No way! Ichihime FOREVER!!!
Sonic:
Sally Acorn-She's evil and she doesn't deserve Sonic.
Amy Rose-She's a humiliating ripoff of Sakura Haruno and a b****.