| | | |
| --- | --- | --- |
| | | LV. |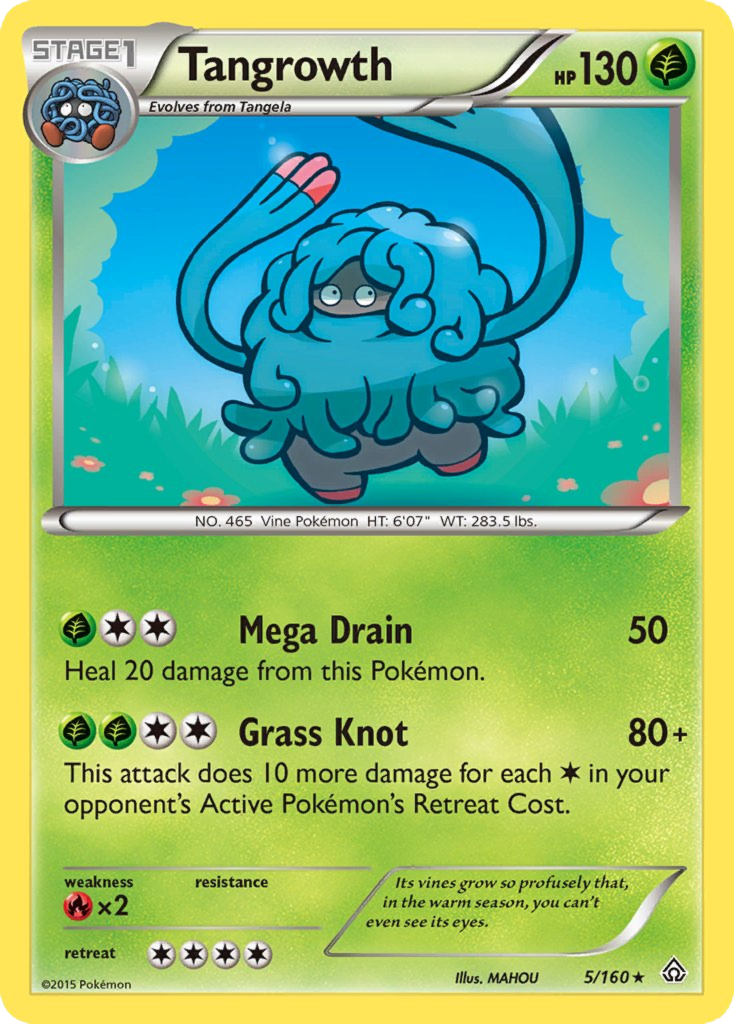 General Information
Hit Points
130
Height
{{{height}}}
Weight
283.5 lbs. (128.6 kg)
Battle Data
Weakness

Resistance
None
Retreat cost

Tangrowth (モジャンボ Mojanbo) is a Grass-Pokémon and also the fifth out of 160 cards that is part of the Primal Clash. It is the evolution of Tangela and considered as a second stage pokémon. The card image has been illustrated by MAHOU.
Gallery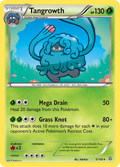 Primal Clash print
Attacks
Mega Drain


メガドレイン

, Megadorein
20
Heal 20 damage from this Pokémon.
Grass Knot


くさむすび

, Kusa musubi
80+
This attack does 10 more damage for each in your opponent's Active Pokémon's Retreat Cost.
Pokédex Entry
Pokédex
English
Its vines grow so profusely that, in the warm season, you can't even see its eyes.
Japanese

あたたかい きせつに なると めだまも かくれて しまうほど しょくぶつの ツルが のびつづける。

Translation

When the warm season comes, it's eyeballs will be hidden due to vines continuing to extend.
Trivia
Its Pokédex Entry came from Pokémon Y.
Tangrowth (from the main games) can learn both Mega Drain and Grass Knot.
Ad blocker interference detected!
Wikia is a free-to-use site that makes money from advertising. We have a modified experience for viewers using ad blockers

Wikia is not accessible if you've made further modifications. Remove the custom ad blocker rule(s) and the page will load as expected.