They should Pikachu to this as well. Rystrouse renewed
Pikachu you mean like
A picture of one that i noticed too Rystrouse Renewed well if you want you can add one yourself without messing up the page if you'd like?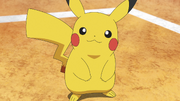 As an example here a picture of one.
But sadly i'm afraid i can't find one from Pokemon yellow so you notice as such Regards...Trainer Micah (talk) 13:33, June 29, 2017 (UTC)
Ad blocker interference detected!
Wikia is a free-to-use site that makes money from advertising. We have a modified experience for viewers using ad blockers

Wikia is not accessible if you've made further modifications. Remove the custom ad blocker rule(s) and the page will load as expected.