Sinnoh Pokémon League
Talk

0
9,495pages on
this wiki
Pokémon League
ポケモンリーグ
Pokémon League
"

The Pinnacle of Trainerdom

"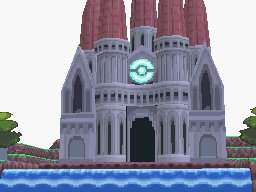 The
Sinnoh Pokémon League
is where you have to defeat the Elite Four and the Champion, who is Cynthia. Members of the Sinnoh
Elite Four
include Aaron, Bertha, Flint, and Lucian. In order to reach the elite four, you must first find HM07 (Waterfall) and HM08 (Rock Climb).
Pokémon League
Elite Four
D/P
The Sinnoh Pokémon League


Elite Four Aaron

Dustox
Level 53
Beautifly
Level 53
Heracross
Level 54
Vespiquen
Level 54
Drapion
Level 57

Elite Four Bertha

Quagsire
Level 55
Sudowoodo
Level 56
Whiscash
Level 55
Golem
Level 56
Hippowdon
Level 59

Elite Four Flint

Rapidash
Level 58
Drifblim
Level 58
Steelix
Level 57
Lopunny
Level 57
Infernape
Level 61

Elite Four Lucian

Mr. Mime
Level 59
Girafarig
Level 59
Medicham
Level 60
Alakazam
Level 60
Bronzong
Level 63

Champion Cynthia

Spiritomb
Level 61
Gastrodon
Level 60
Roserade
Level 60
Lucario
Level 63
Milotic
Level 63
Garchomp
Level 66
Pt
The Sinnoh Pokémon League


Elite Four Aaron

Yanmega
Level 49
Scizor
Level 49
Heracross
Level 51
Vespiquen
Level 50
Drapion
Level 53

Elite Four Bertha

Whiscash
Level 50
Gliscor
Level 53
Golem
Level 52
Hippowdon
Level 53
Rhyperior
Level 55

Elite Four Flint

Houndoom
Level 52
Flareon
Level 55
Rapidash
Level 53
Infernape
Level 55
Magmortar
Level 57

Elite Four Lucian

Mr. Mime
Level 53
Bronzong
Level 54
Espeon
Level 55
Alakazam
Level 56
Gallade
Level 59

Champion Cynthia

Spiritomb
Level 58
Roserade
Level 58
Milotic
Level 58
Lucario
Level 60
Togekiss
Level 60
Garchomp
Level 62
The Sinnoh Pokémon League


Elite Four Aaron

Yanmega
Level 65
Scizor
Level 65
Heracross
Level 67
Vespiquen
Level 66
Drapion
Level 69

Elite Four Bertha

Whiscash
Level 66
Gliscor
Level 69
Golem
Level 68
Hippowdon
Level 68
Rhyperior
Level 71

Elite Four Flint

Houndoom
Level 68
Flareon
Level 71
Rapidash
Level 69
Infernape
Level 71
Magmortar
Level 73

Elite Four Lucian

Mr. Mime
Level 69
Bronzong
Level 70
Espeon
Level 71
Alakazam
Level 72
Gallade
Level 75

Champion Cynthia

Spiritomb
Level 74
Roserade
Level 74
Milotic
Level 74
Lucario
Level 76
Togekiss
Level 76
Garchomp
Level 78