Rita is a character appearing in Pokémon: Advanced.
Biography
Rita appeared in The Lotad Lowdown. She and her sisters, Nicole and Natalie have a flower shop, and the multiple Lotad that live in the lake nearby help them. She usually repairs any problems that showed up at the Flowershop's garden, like fixing the water pipes when Ash and co-appeared, and thanks to the Lotad that assisted, she was able to replace them.
Pokémon
Befriended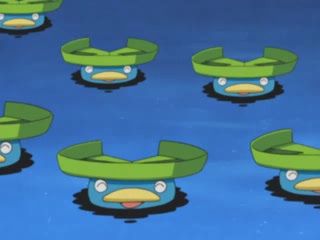 Lotad (multiple)
Episode Appearances
Ad blocker interference detected!
Wikia is a free-to-use site that makes money from advertising. We have a modified experience for viewers using ad blockers

Wikia is not accessible if you've made further modifications. Remove the custom ad blocker rule(s) and the page will load as expected.