Red's Mewtwo
レッドのミュウツー Red's Mewtwo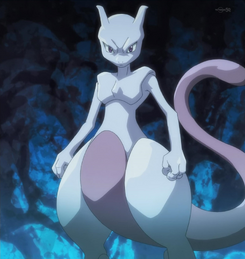 This Mewtwo is the 150th and the last of the Kanto Pokémon that Red caught in Pokémon Origins.
Biography
Mewtwo is the Pokémon that fought Blue earlier somearound in File 4 - Charizard and the one who was responsible for damaged Blue. It is also one of few of Red's Pokémon caught with the Ultra Ball. Mewtwo was defeated by Red's Charizard with using the Mega Evolution that turned into Mega Charizard X.
Known Moves
Gallery
Ad blocker interference detected!
Wikia is a free-to-use site that makes money from advertising. We have a modified experience for viewers using ad blockers

Wikia is not accessible if you've made further modifications. Remove the custom ad blocker rule(s) and the page will load as expected.