Potter is a character appearing in Pokémon: Indigo League.
Biography
Anime
Season 1: Indigo League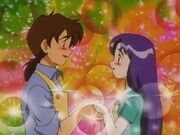 Potter is the resident gardener of the Xanadu Nursery. He took care of the plants with Florinda, despite her lack of confidence. After Florinda defeated Team Rocket, she decided to run the nursery with Potter, who gladly accepted.
Manga
The Electric Tale of Pikachu
Main article: Potter (ETP)
Episode appearances
Ad blocker interference detected!
Wikia is a free-to-use site that makes money from advertising. We have a modified experience for viewers using ad blockers

Wikia is not accessible if you've made further modifications. Remove the custom ad blocker rule(s) and the page will load as expected.