Welcome
to the
wiki
We're glad you're here! We're striving to be the best resource about the
Pokémon World
on the net, so we cover all aspects of
Nintendo
's smash hit. Whatever knowledge you have—whether it's about the anime, card game, video game or movies—everything is welcome here. Just
sign up
for a
totally free account
and start contributing today! If you run into problems, be sure to give
one of our admins
a shout! Oh, and don't forget to visit our
guidelines
and
Manual of Style
to get some tips on the best ways you can help us grow this database!
Featured Videos
01:23

Pokemon - I Choose You! Movie 2017 (Official Trailer 1)

00:30

HD Pokemon Season 20 Opening Under The Alolan Sun (The Series Sun & Moon)

03:05

Discover Pokémon in the Real World with Pokémon GO!
Find new friends at the Discord chat!
Visit us at Discord! A free account to chat with fellow Pokémon Trainers!
---
Meet us at the Discussions!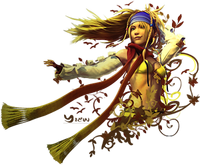 JRPG Games
Go to these sites for info or for help with your own wiki!
Aselia • Atelier • Battle Chasers: Nightwar • Blade and Soul • Breath of Fire • Chrono • Devilian • Disgaea • Dragon Quest • EarthBound • Etrian Odyssey • Final Fantasy • Golden Sun • Hyperdimension Neptunia • Kingdom Hearts • Mana / Seiken Densetsu • Megami Tensei • Parasite Eve • Phantasy Star • Pokémon • Riders of Icarus • Star Ocean • Suikoden • Valkyria Chronicles • The World Ends With You • Xenoblade • Xenosaga • Yo-Kai Watch • Ys
Want your community included? See how!

Ad blocker interference detected!
Wikia is a free-to-use site that makes money from advertising. We have a modified experience for viewers using ad blockers

Wikia is not accessible if you've made further modifications. Remove the custom ad blocker rule(s) and the page will load as expected.