Pokémon History
Talk

0
9,142pages on
this wiki
Descriptions
Pokétch No: 10
Basic Info: "The Pokémon History app shows the most recently obtained Pokémon."
Computer Info: "The Pokémon History keeps track of the Pokémon you have obtained. It shows the last kind of Pokémon you obtained."
Obtained
It is obtained from the man near the Day Care Center and Pokémon Center of Solaceon Town.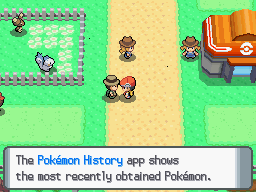 Uses
It displays 12 recently caught (evolved, traded or hatched) Pokémon.
Press the icon to hear its cry.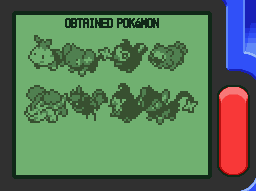 This page is under construction.
A not defined user is improving this page. Therefore please refrain from editing temporarily until the page is finished. Please excuse the informal page. We hope to have the page completed as soon as possible.
Remember to

remove

this template when the page is complete.