Descriptions
Pokétch No: 10
Basic Info: "The Pokémon History app shows the most recently obtained Pokémon."
Computer Info: "The Pokémon History keeps track of the Pokémon you have obtained. It shows the last kind of Pokémon you obtained."
Obtained
It is obtained from the man near the Day Care Center and Pokémon Center of Solaceon Town.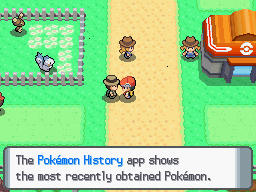 Uses
It displays 12 recently caught (evolved, traded or hatched) Pokémon.
Press the icon to hear its cry.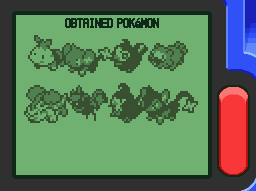 Ad blocker interference detected!
Wikia is a free-to-use site that makes money from advertising. We have a modified experience for viewers using ad blockers

Wikia is not accessible if you've made further modifications. Remove the custom ad blocker rule(s) and the page will load as expected.