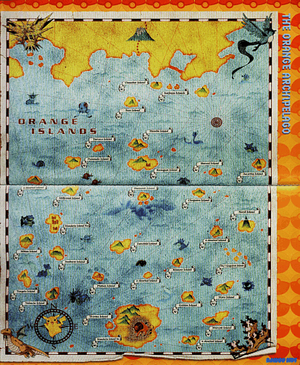 The Orange League takes place in the Orange Islands.
Gyms
The Orange League was composed of 4 gyms, each placed on a island in the Orange Island chain of Islands.
This only appeared in the Anime and was the first League Ash Ketchum actualy won. It was said to be filler but got it's own opening makeing it a sesson to start out the Johto region.
The Gyms each had different challenges than Battles
Some were composed of Obstical Courses and a Trianer would beat the leader in those Challenges to win the Badge showing that it is one of the easyiest things to win.