Natalie is a character appearing in Pokémon: Advanced.
Biography
Pokémon the Series: Ruby and Sapphire
She and her sisters, Rita and Nicole have a flower shop and the multiple Lotad, that live in the lake nearby, help them. Natalie has a crush on Brock but he shows his interest to her sisters and not on her. When Brock stated that the Sitrus Berry would help him to become a great Pokémon Breeder. Then, she decided to search for a Sitrus Berry all alone when a Beedrill attacks to her but Brock rescue her. The following day, Natalie gives him a list with all the Berries.
Pokémon
Given away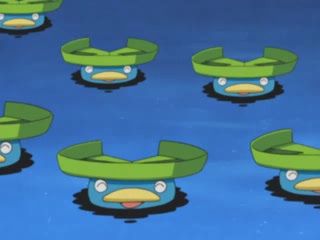 Lotad (multiple)
Episode appearences
Ad blocker interference detected!
Wikia is a free-to-use site that makes money from advertising. We have a modified experience for viewers using ad blockers

Wikia is not accessible if you've made further modifications. Remove the custom ad blocker rule(s) and the page will load as expected.