Mariah is a character appearing in Pokémon: The Johto Journeys.
Biography
Season 3: The Johto Journeys
Mariah is a meteorologist who uses Hoppip to be blown by the wind to determine the weather. Though a tornado passed by her house and got the Hoppip scattered, Ash, Misty, and Brock helped her to find them. The last ones were saved by Oddish, who fought bravely against Arbok, Weezing and Meowth.
Pokémon
On hand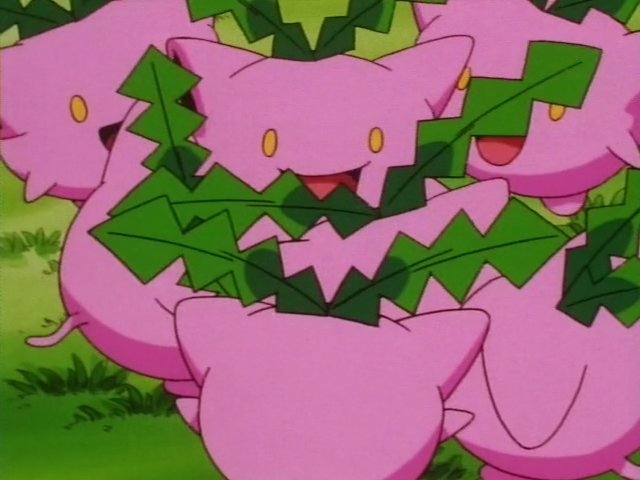 Hoppip (x7)
Befriended
Episode appearances
Ad blocker interference detected!
Wikia is a free-to-use site that makes money from advertising. We have a modified experience for viewers using ad blockers

Wikia is not accessible if you've made further modifications. Remove the custom ad blocker rule(s) and the page will load as expected.