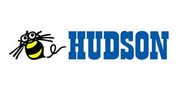 Hudson Soft Company, Limited, commonly known by its brand name Hudson, and formally called Honeybee Soft Company, Limited, is a Japanese electronic entertainment publisher and is owned by the Konami Corporation. Hudson Soft developed Pokémon Trading Card Game & Pokémon Card GB2 Here Comes Team Great Rocket!
In 2012, Hudson Soft merged with Konami Digital Entertainment, though products and services will continue under the brand through Konami.
External link
Ad blocker interference detected!
Wikia is a free-to-use site that makes money from advertising. We have a modified experience for viewers using ad blockers

Wikia is not accessible if you've made further modifications. Remove the custom ad blocker rule(s) and the page will load as expected.