Dr. White is a character appearing in Pokémon the Series: XY Kalos Quest.
Biography
Season 18: XY Kalos Quest
Dr. White saved Jessie and her Wobbuffet from the water, after they jumped into the river away from Gloom's Stun Spore. Dr. White brought Jessie and Wobbuffet home. As Jessie got dry clothes and served Dr. White for his duties, Wobbuffet stayed with Dr. White's female Wobbuffet and a bunch of Wynaut. Dr. White came to Beatrice, who heard reports of a Pokémon hunter on the loose (since her Bidoof chewed its way out of the cage), so Dr. White reminded her not to pursue this hunter. After staying with Dr. White, Jessie wondered if she was in love with Dr. White. Seeing Dr. White actually cared for Beatrice, Jessie left him and Wobbuffet, who later returned to her. However, after the hunter was defeated, Jessie left some flowers for the doctor, since he helped her out.
Pokémon
On hand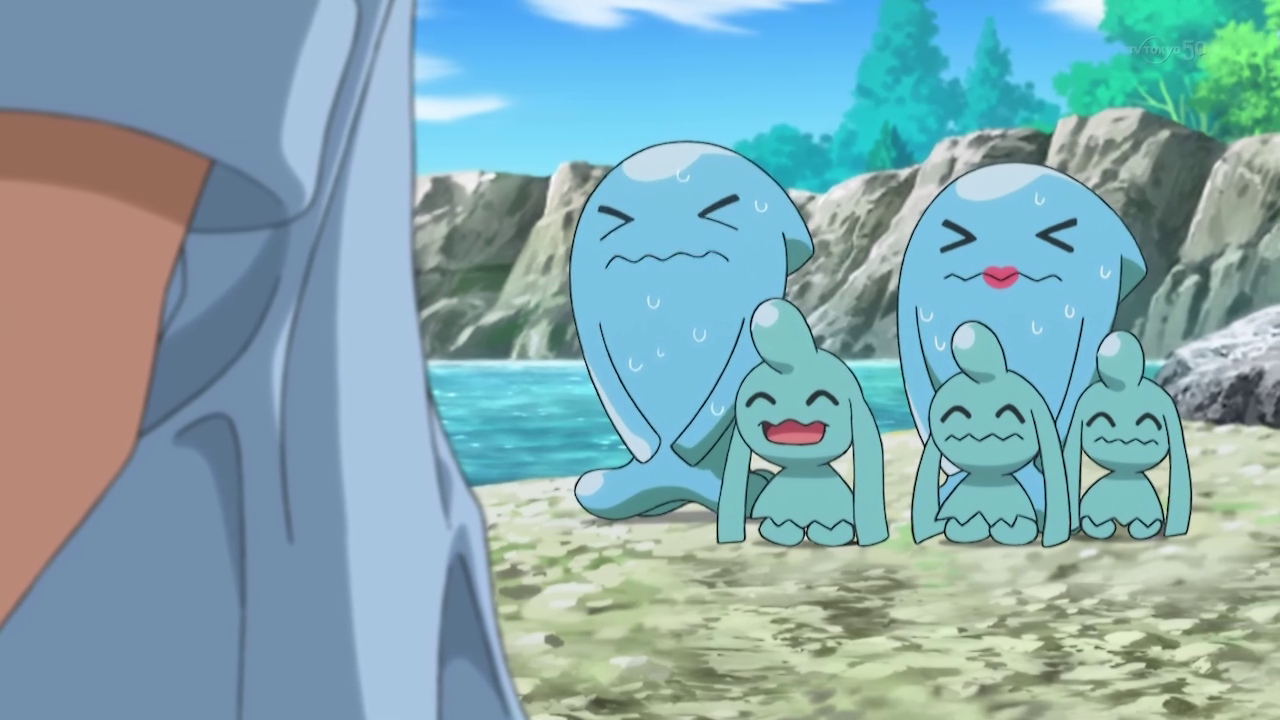 Wynaut (3x)
Episode appearances
Ad blocker interference detected!
Wikia is a free-to-use site that makes money from advertising. We have a modified experience for viewers using ad blockers

Wikia is not accessible if you've made further modifications. Remove the custom ad blocker rule(s) and the page will load as expected.