This Phanpy is a ground-type Pokémon owned by Crystal.
Biography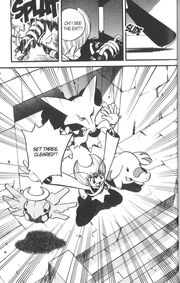 Crystal sent some of her Pokémon, including Phanpy, to Emerald who used them in the Battle Pyramid. Emerald used Phanpy to battle against a Houndoom and Phanpy used Earthquake which defeated the Houndoom. Phanpy also used its Pickup ability to pick several items up that Emerald could use to keep the team going.[1]
This article has an incomplete plot or synopsis.
Reason: N/A
Please help the Pokémon Wiki by expanding it.
Known moves
References