Charmaine is a character appearing in Pokémon: Johto League Champions.
Biography
Season 4: Johto League Champions
Charmaine tended her apple orchard, but someone ate her apples. When she saw Pikachu with leftovers, she accused him the obe being responsible. Ash proved to her that Pikachu couldn't have eaten the apples since Pikachu's jaw does not match the bite marks on the apple. They finally saw that a bunch of Pichu were delivering the apples to their friends, who were hungry. Soon, everyone, including the Pichu, worked to harvest the apples, while keeping the Pidgey away (who wanted to eat the apples). Team Rocket took Pikachu away, but the Pichu powered Pikachu up, defeating Team Rocket. In the end, the Pichu decided to remain with Charmaine.
Pokémon
Befriended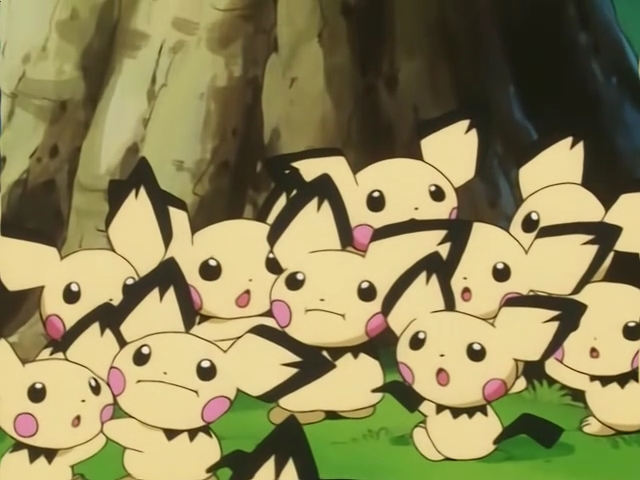 Pichu *
Episode appearances
Ad blocker interference detected!
Wikia is a free-to-use site that makes money from advertising. We have a modified experience for viewers using ad blockers

Wikia is not accessible if you've made further modifications. Remove the custom ad blocker rule(s) and the page will load as expected.