Bruno's Onix
シバのイワーク Siba's Iwark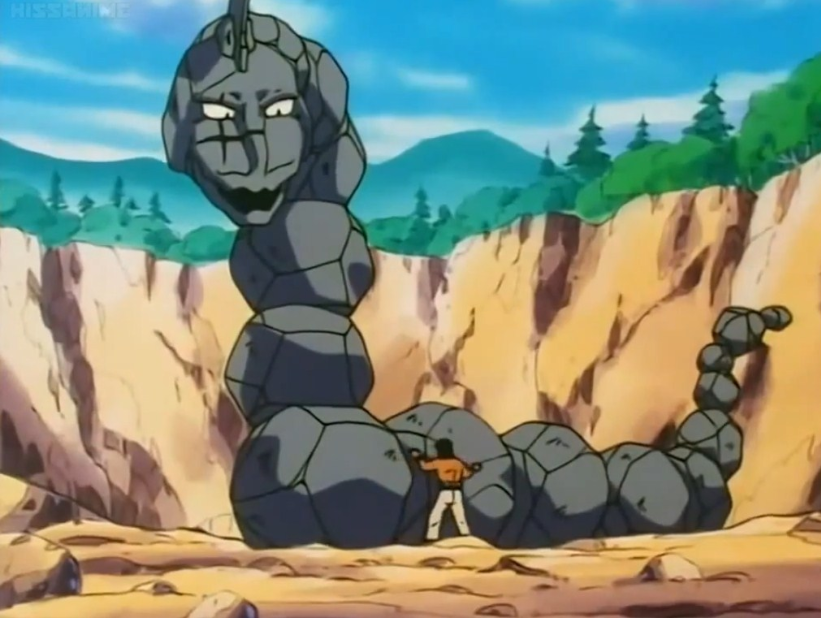 Bruno's Onix is Bruno's main Pokémon.
Biography
Anime
In the main series, Bruno saved Ash, Misty and Brock from Onix, then proceeded it to catch on his own. He managed to pull out a Sandslash from Onix, calming it down and catching it.
Manga
Yellow arc
When Red came to battle Bruno, Bruno sent Onix, who managed to overpower Red with the tactics Bruno deployed.
Known moves
Anime
This article is missing an image.
Please help the Pokémon Wiki by adding one.
Manga
Adventures
Trivia
Bruno's Onix in the anime is the only one seen with scar-like markings on its head.
Gallery