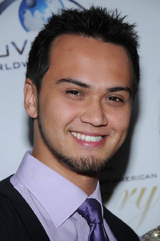 Billy Joe Crawford (born May 16, 1982) is a Filipino-American recording artist, singer-songwriter and philanthropist.
Another full version of the theme song sung by Billy Crawford was the theme played during the opening credits of Mewtwo Strikes Back, and is the first track on the movie's soundtrack.
Ad blocker interference detected!
Wikia is a free-to-use site that makes money from advertising. We have a modified experience for viewers using ad blockers

Wikia is not accessible if you've made further modifications. Remove the custom ad blocker rule(s) and the page will load as expected.