This article needs the latest image.
Reason: "Gen IV in use".
Attack Order
Contest Data
Contest Spectaculars (
ORAS
)
Type:
Appeal:
1

♥

Jam:
1

♥
Attack Order is a Bug-type move introduced in Generation IV. It is one of Vespiquen's three signature moves.
In Battle
Edit
The user calls out its underlings to pummel the foe. It has a high critical-hit ratio.
Earn +2 if the Judge's Voltage goes up.
By Leveling Up
Edit
Attack Order depicted in the anime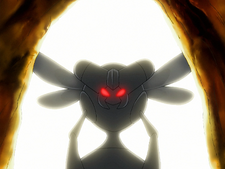 Vespiquen using Attack Order